What do you know...
I actually got my ish together and made time to do a little somethin' for the holiday season and am linking up with AP after taking a few weeks "off", also known as I suck at making time for projects.
I feel like I should give you a little back story- I live the with my paternal grandmother. She doesn't decorate for Christmas at all, last year Joshua even offered to hang up lights for her. She said no. I've never made any effort to decorate my room before, because I've never had to. This is the first year I've sent and received Christmas cards.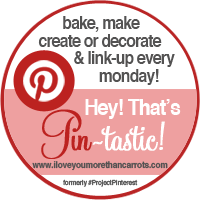 There were so many options when searching "Christmas card holder" on Pinterest. Most had the same concept, especially if they were DIY, so I kind of just went with it and did my own thing.
I knew I wanted to use the existing cork bulletin board that I already had hanging on my wall, that I've owned since high school. I really should upgrade soon, its starting to show it's age. I change out the pictures every so often, but not nearly enough.
The pictures were an array of my loved ones - family, friends, and former nanny kids alike. The pictures in the upper right hand corner (the Angel stadium) and left hand side (with the shoes) are my two favorite photos I've ever taken.
I measured the length of ribbon I needed the lazy way. Held it up to the board, then cut the ribbon. Boom. Easy peasy. No fancy stuff over here. After that, I melted the ends of the ribbon to keep them from fraying. Be careful during this part, I actually lit one of the ends of a piece of ribbon on fire. Oops!
Thumb tack the ribbon in place. I left a larger space at the bottom in the event that I received some larger cards. I'm glad I did this.
I added a string of lights and the cards I'd already received, and there you go! I think it's super cute and I'm happy with the way it turned out, especially because I decided to do it on a whim on Friday.
The Details:
- All supplies were purchased from Michaels. They're already putting their holiday stuff on sale. The ribbon was 60% off and the lights were 30% off.
- The lights are a 7.5 foot long string. I have an outlet directly below the bulletin board, under my desk.
-To secure non-folding cards I'm using mini clothes pins.
You'll Need:
- Cork Bulletin Board. I'm gonna guesstimate my board is 22"x35", the brand is The Board Dudes available at Target.
- Mini clothes pins.
- Cloth ribbon, I only used one spool but bought two just in case.
- 7.5 foot long string of Christmas lights.
- 8 thumb tacks
- 3M light hook thingys ;)